Bran Castle to Magura village – hiking in Romania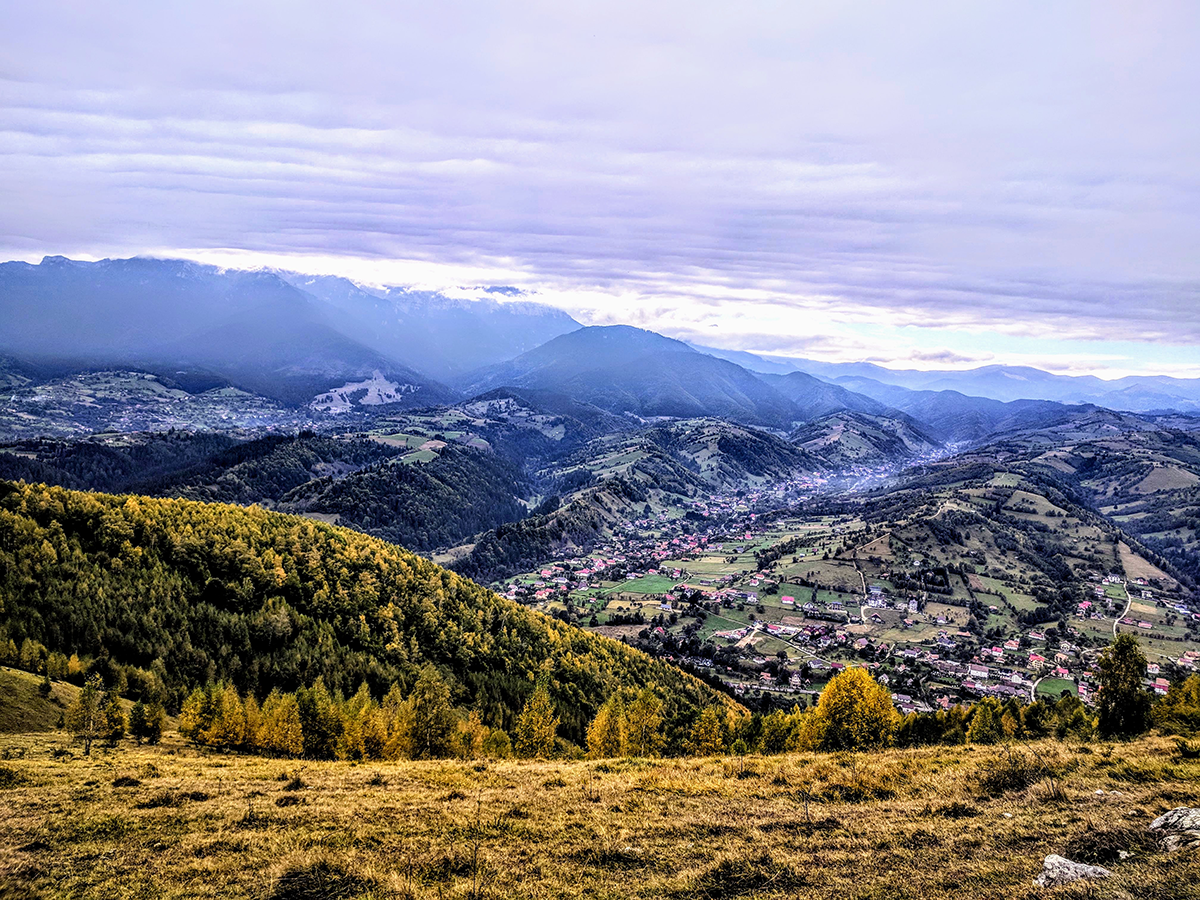 The beautiful hiking trails near Bran Castle
Bran Castle is located between Bucegi Mountains and Piatra Craiului Mountains, in the picturesque Rucăr-Bran Pass. If you want to find yourself traveling back in time, wandering through authentic Romanian villages surrounded by mountains, here is the place to go.
The Bran Castle
If you want to visit Dracula's castle try to be there as early as possible during the weekends in order to avoid the huge crowds. Bran Castle opens at 9 AM every day except Monday when they open at 12 PM. Tickets cost 40 lei and last admission is at 6 PM during high season and 4 PM during low season.More info on their website.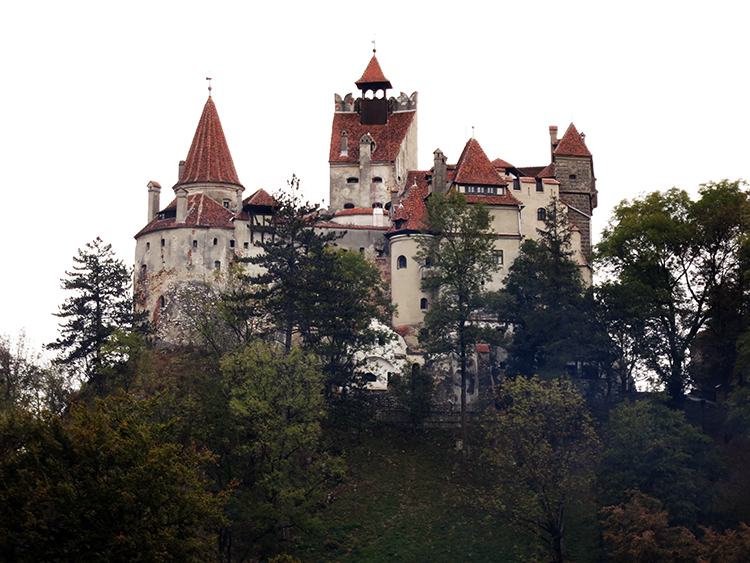 Bran Castle is nice to visit but since Romania does not offer much of Dracula tourism, you may find yourself with a few hours to spare. A good way to spend this time is by hiking a less known, but picturesque path that starts right across the road from Bran Castle.
Bran Castle to Magura village trail
The path starts with a steep climb but don't get discouraged because soon you'll be rewarded with some panoramic views of Bran and Bucegi Mountains. After two hours you will be able to admire Piatra Craiului Mountains in all their beauty from Varful Prislopului (1299m).
If you have more time to explore you can continue the walk towards Magura and Pestera villages. Magura and Pestera are isolated villages. The closest bus station from Magura is in Moeciu De Jos, at about 1 hour walk on a country road. You may be able to find a ride or a taxi if you ask the locals.
Quick info about Bran Castle to Magura village trail
Starting point: accross the main road from Bran Castle, in front of Vama Medievala Bran Museum
Destination: Magura village
Duration: 3-4h
Length: 8km
Markings: red bar
State of the markings: old and rusty, but usable
Difficulty: easy to moderate (includes portions with steep climbing)
Seasonality: open all year
Closest town to the start of the trail: Bran
Distance from Bucharest: 174 km (3h) by car
Parking: paid (4 lei/h), in front of Bran Castle; arrive before 9 am during weekends
Bran Castle to Magura village trail description
Trail markings

Red bar
Directions and checkpoints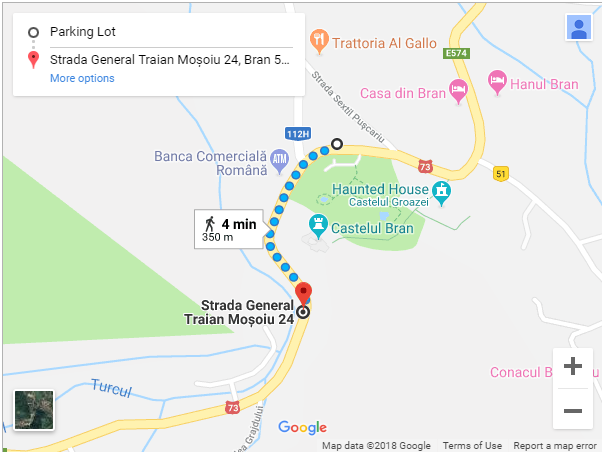 Photos of Bran Castle to Magura village trail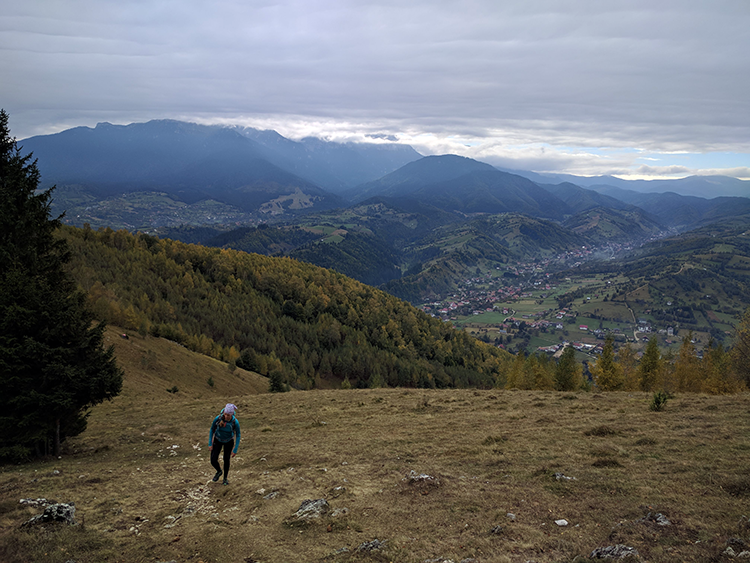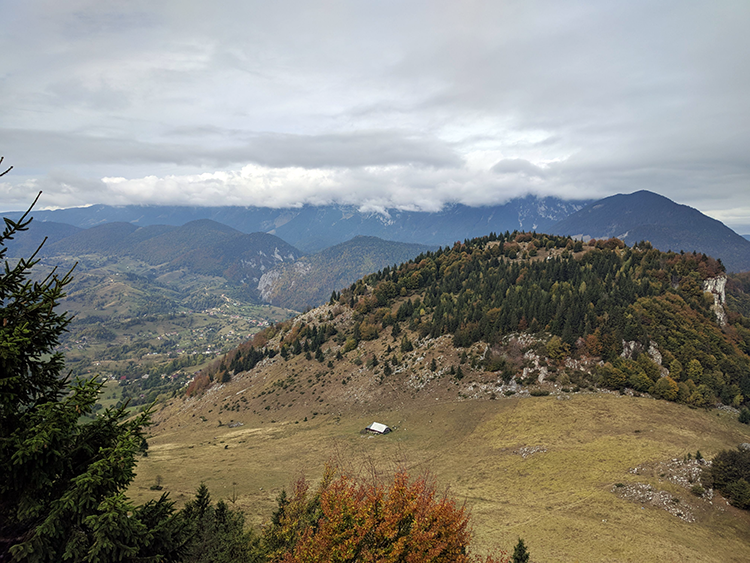 Sheepfold