Romania: 3-day winter hike in Retezat Mountains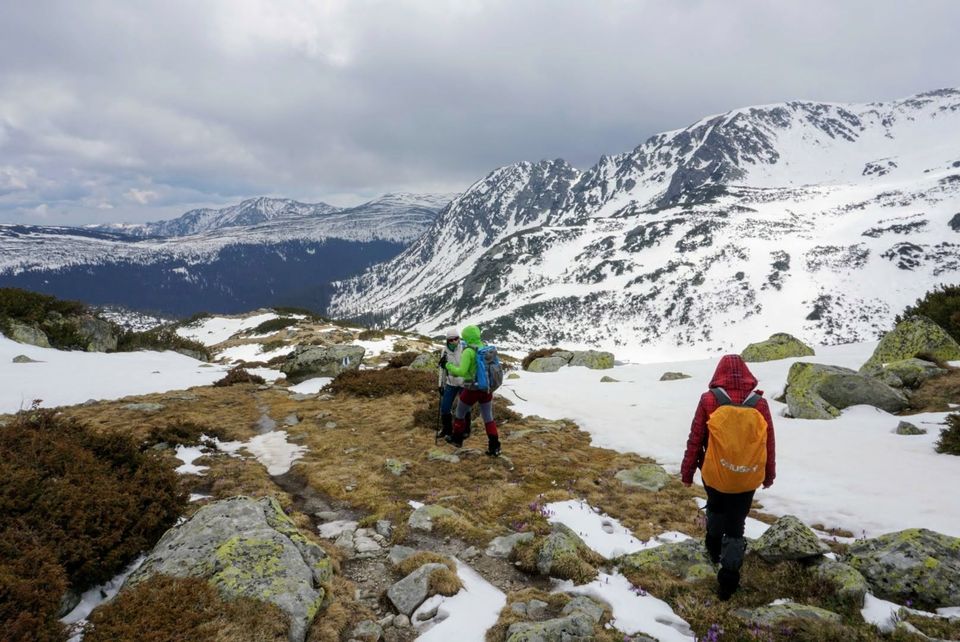 Retezat are spectacular mountains, with many peaks over 2000 meters high that remain covered in snow from December until the second half of May and sometimes even longer.
The Retezat Mountains
The Retezat Mountains are located in the western part of Romania, close to the towns of Sibiu and Deva.
We were traveling from Bucharest and we arrived at the start of the trail – Cheile Butii touristic complex – after an 8-hour road trip.
Since getting to the Retezat Mountains from Bucharest is such a long drive, we decided to split the hike in 3 days and spend 2 nights at Cabana Buta. Otherwise, 2 days would have been more than enough for this hike.
The hike
Trail summary
Route: Cheile Butii touristic complex – Cabana Buta chalet – Șaua Plaiul Mic saddle – Poiana Pelegii– Lacul Bucura glacial lake (and back)
Trail head: Cheile Butii touristic complex (890 m asl)
Highest point: Lacul Bucura (2048 m asl)
Seasonality: all year
Duration: 16 h (loop)
Length: 30 km
Markings: blue stripe
Difficulty: moderate
Equipment: good hiking boots
Closest accommodation unit to the start of the trail: Complex Turistic Cheile Butii
Closest town to the start of the trail: Uricani
Weather forecast: meteoblue.com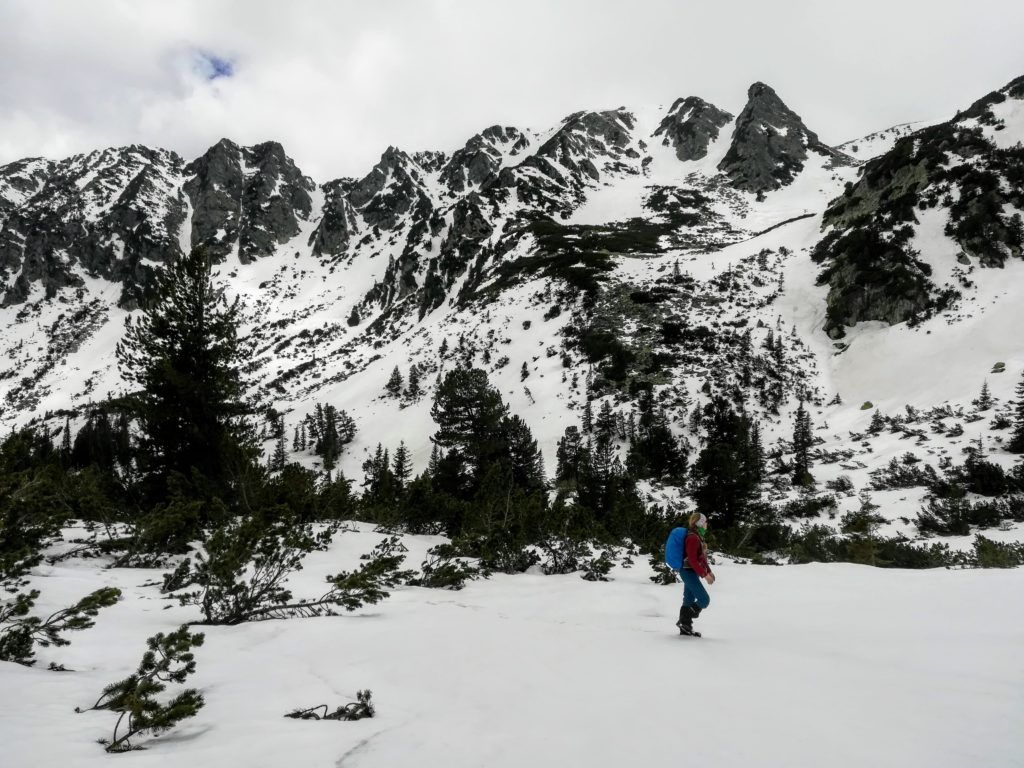 The main goal of this hike was to get to the Bucura Lake, the largest glacier lake in Romania, but also to discover the southern part of the Retezat National Park.
We had already visited the Retezat Mountains in autumn, now we wanted to see what they look like covered in snow.
We started our hike at the Cheile Butii touristic complex, located at a 6-hour drive from Bucharest, 4-hour drive from Timisoara or 3-hour drive from Sibiu.
On the first day we hiked from the Cheile Butii touristic complex to Cabana Buta chalet, the next day we went on a 8-hour loop-hike from Cabana Buta to the Bucura glacial lake and on the third day we returned back to Cheile Butii.
Trail markings
Blue stripe or red cross

Cheile Butii touristic complex to Cabana Buta: 4 h

Cabana Buta to Lacul Bucura: 4 h

Lacul Bucura to Cabana Buta: 4 h

Cabana Buta to Cheile Butii touristic complex: 4 h
The trail is marked with blue stripe and red cross markings from Cheile Butii all the way to Bucura Lake.
The markings were not in good condition.
From Cabana Buta to Lake Bucura the markings were either very rare or covered by snow. We lost the track several times and we eventually had to navigate using the maps.me app.
There is no cell phone signal on this trail. Make sure you download any maps or gpx tracks before starting your hike.
Difficulty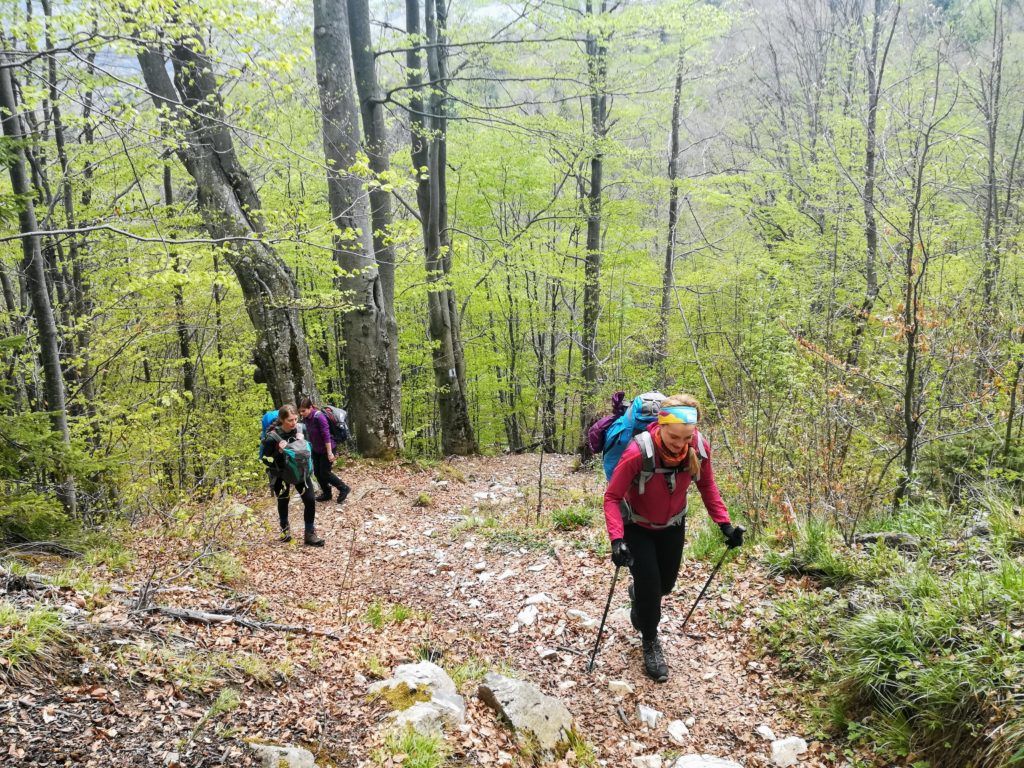 The entire trail is 30 km long. In total, you will gain around 1900 meters of elevation and reach the maximum altitude of 2048 meters near Bucura lake.
It is an easy hike up to Cabana Buta and after that, moderate or even difficult, depending on the snow conditions.
From Cheile Butii up to Cabana Buta, it is an easy 9 km hike that you can do in 3-4 hours. You will start to ascend on a steep path through the forest, but after about 30 minutes you will intersect with the wide forest road that will take you up to Cabana Buta.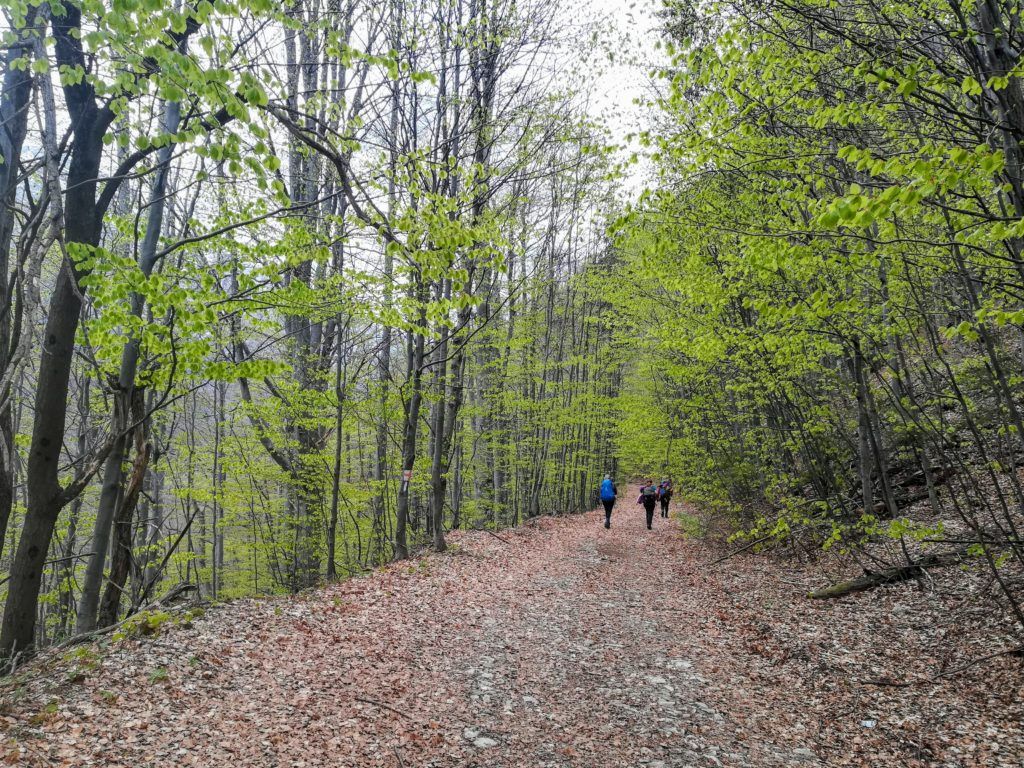 From Cabana Buta to Lake Bucura (and back) the hike is more strenuous, the terrain is rugged and sometimes very steep. Since the trail was covered in snow, it took us around 8 hours to complete the 11 km loop with a total elevation gain of around 1000 m.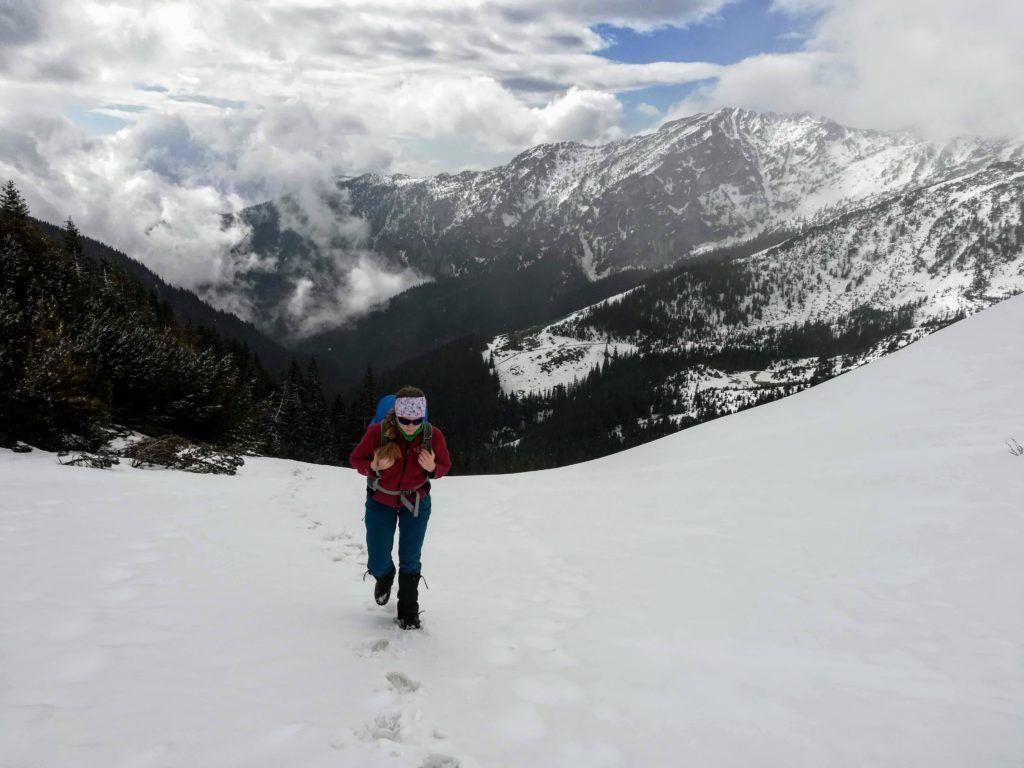 Equipment
Hiking boots, 3 layers of clothes, sleeping bags.
Weather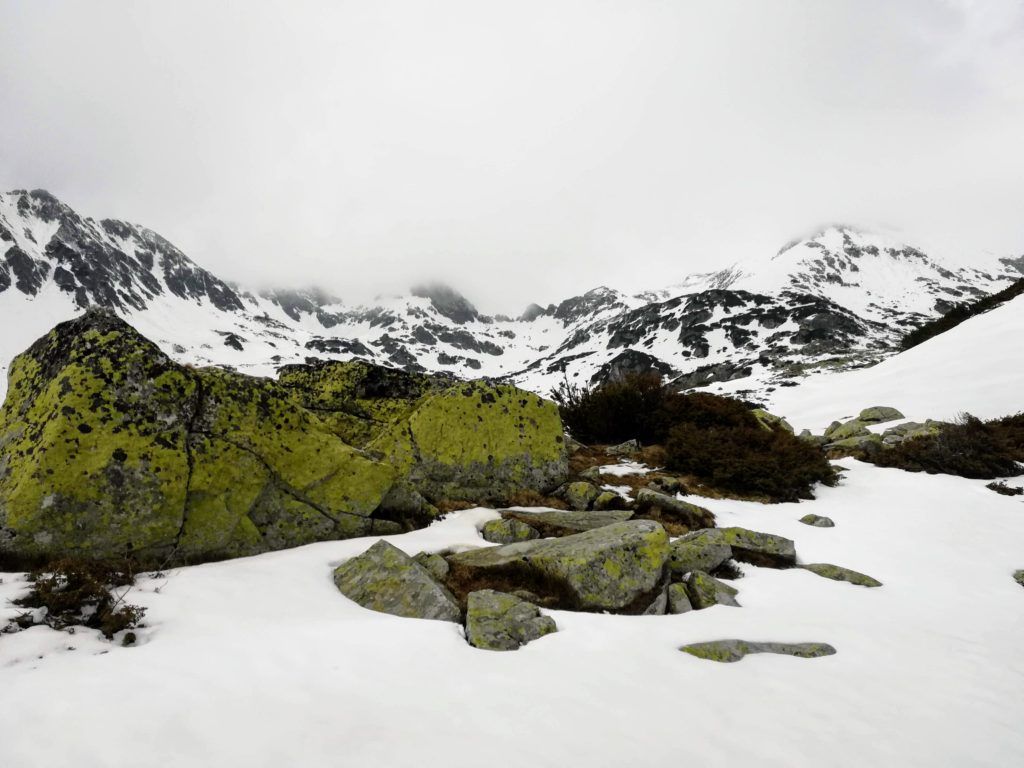 The weather forecast had not been too promising, but in the end it was way better than we expected.
We had some thunderstorms with heavy rain falls on the first day, but luckily we had already checked-in at Cabana Buta by the time they started.
On the second day it was partially cloudy with some freezing rain in the evening.
On the third day it was completely sunny, a perfect day for hiking even the highest peaks in Retezat, unfortunately we had to return home.
Click here for the weather forecast.
The trail conditions at the end of April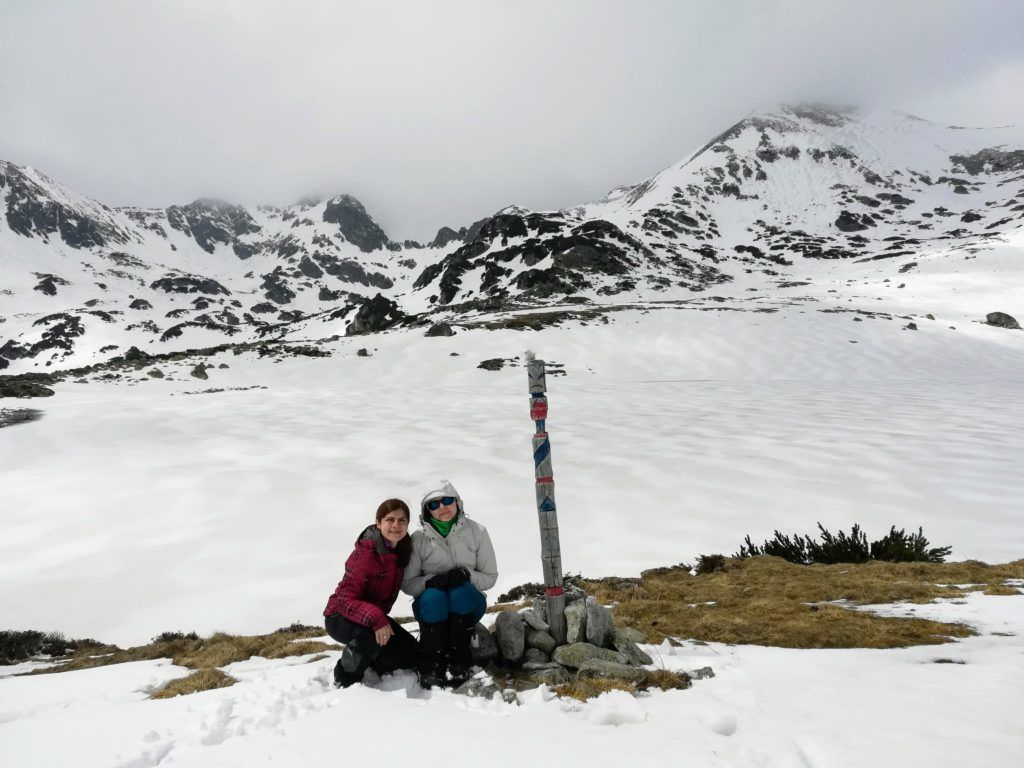 There was barely any snow on the forest road up to Cabana Buta, but plenty of it above 1600 m.
Basically, from Cabana Buta to Bucura lake and back it was a 50% walk through ankle-deep snow and 50% walk through ponds of water – the snow was melting fast at lower altitudes.
The Bucura Lake was completely frozen and covered in a thin layer of snow. We managed to walk on the ice about half way to the middle of the lake before it started to make some cracking noises and we decided to quickly retreat.
Accommodation
You will find several accomodation options near the start of the trail, at Cheile Butii Touristic Complex.
On the way to Bucura lake you will pass by the Cabana Buta chalet (where we decided to stay) and several refuges: Refugiul Salvamont Buta, Refugiul Salvamont Poiana Pelegii and Refugiul Salvamont Bucura.
Camping is allowed near all the refuges mentioned above.
Cabana Buta (1580 m)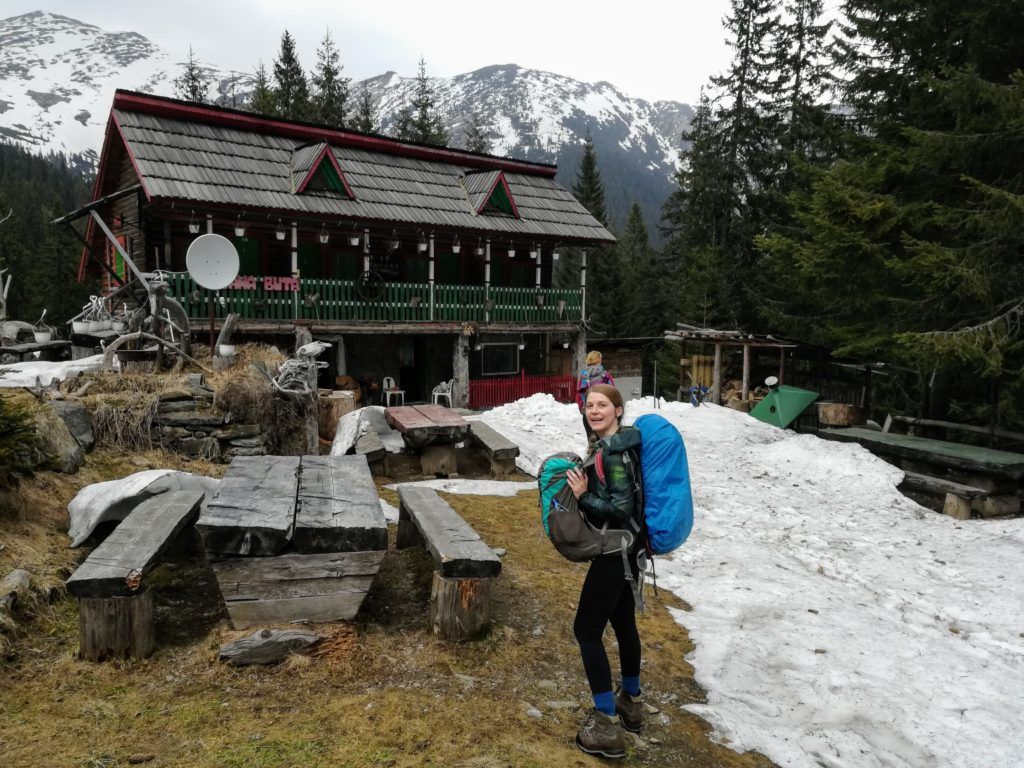 Cabana Buta is a chalet located at the altitude of 1580 meters, in the southern part of the Retezat National Park.
We decided to accommodate at Cabana Buta, where we hoped to spend the two nights in heated rooms, have some warm meals and why not, take some hot showers.
The food was indeed very good, however the wood fired central heating was out of service. Some water remained inside the pipe, it froze during winter and caused the pipes to brake. There wasn't any quick fix for it.
We found out from the tenants that Cabana Buta had been closed during the winter and they had just opened the day we arrived. Since there barely is any cell phone signal in the Retezat National Park, they had no way of informing us about the heating problem in time.
So, without any heating, the temperature in our room was perfect for keeping our food fresh and the beers cold.
Even though we had our summer sleeping bags with us, we also had to cover ourselves with the woolen blankets they provided, and, even so, we barely kept warm during the night.
We usually pack our thick sleeping bags when we go hiking during winter, even if we spent the nights at the chalets. It was a hasty last minute decision not to take them with us this time. Yes, we were a bit careless and this was a cold reminder that we should never underestimate how cold it can get in the mountains during the night.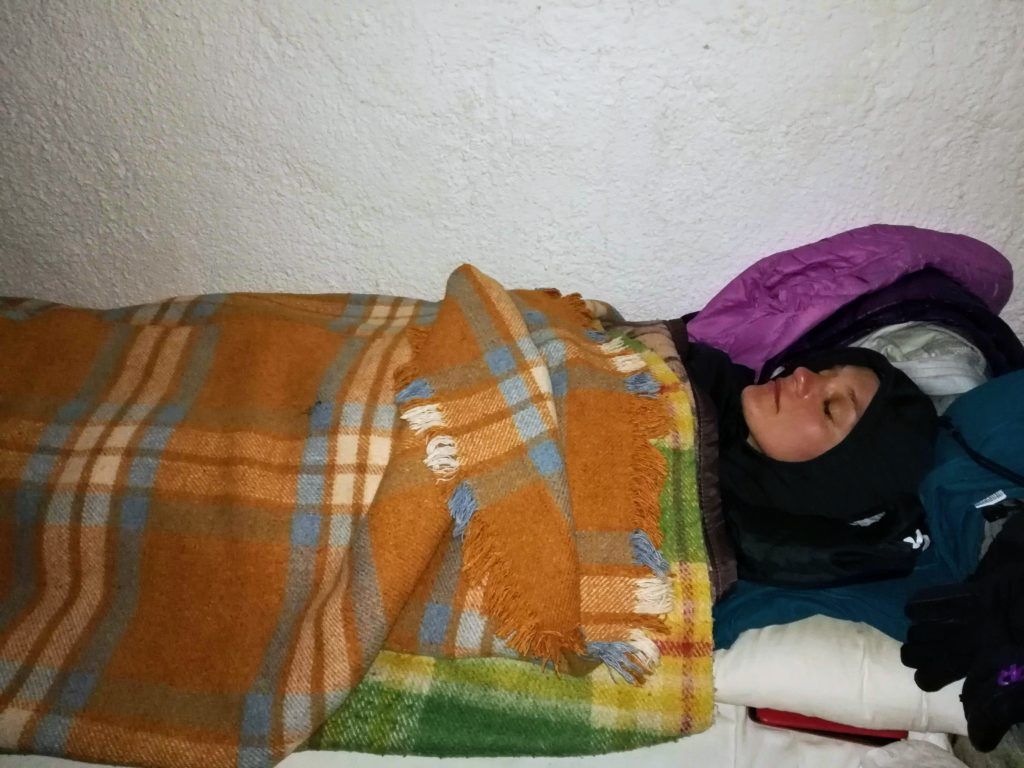 Prices at Cabana Buta (April 2019):
50 lei accommodation per night in a 4-bed room
15 lei an omelette
25 lei the main dish
3 lei a cup of tea
7 lei 100 ml of pălinca
The food portions are large enough to satisfy a hungry hiker. The prices are decent considering that at the Mălăiești chalet in the Bucegi Mountains you would get less than half the portion they serve at Buta for the same amount of money.
Pălinca is a Romanian traditional distilled hard liquor.
The pălinca we had at Cabana Buta was some of the best we ever tasted.
Refugiul Salvamont Buta (1621 m)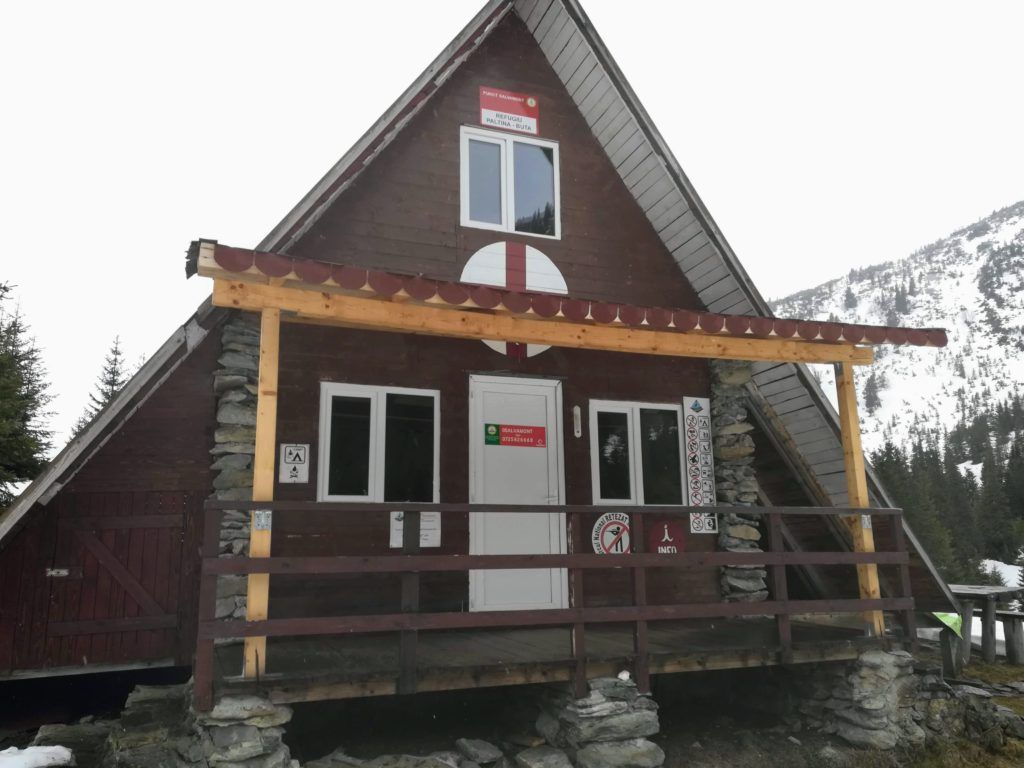 Refugiul Salvamont Buta is a small hut located 10 minutes away from Cabana Buta, at 1621 meters altitude.
As the other Salvamont refuges in Retezat, the refuge is used by the Romanian mountain rescue service team (Salvamont) during summer, but in winter it is open to anyone that needs shelter.
There is no heat source, so make sure to bring proper sleeping bags if you plan to spend the night at the refuge.
Important: Remember to close the door when you leave the refuge and make sure you don't leave any trash behind.
More photos from the trail